8 Yoga Poses to Boost Digestion & Gut Health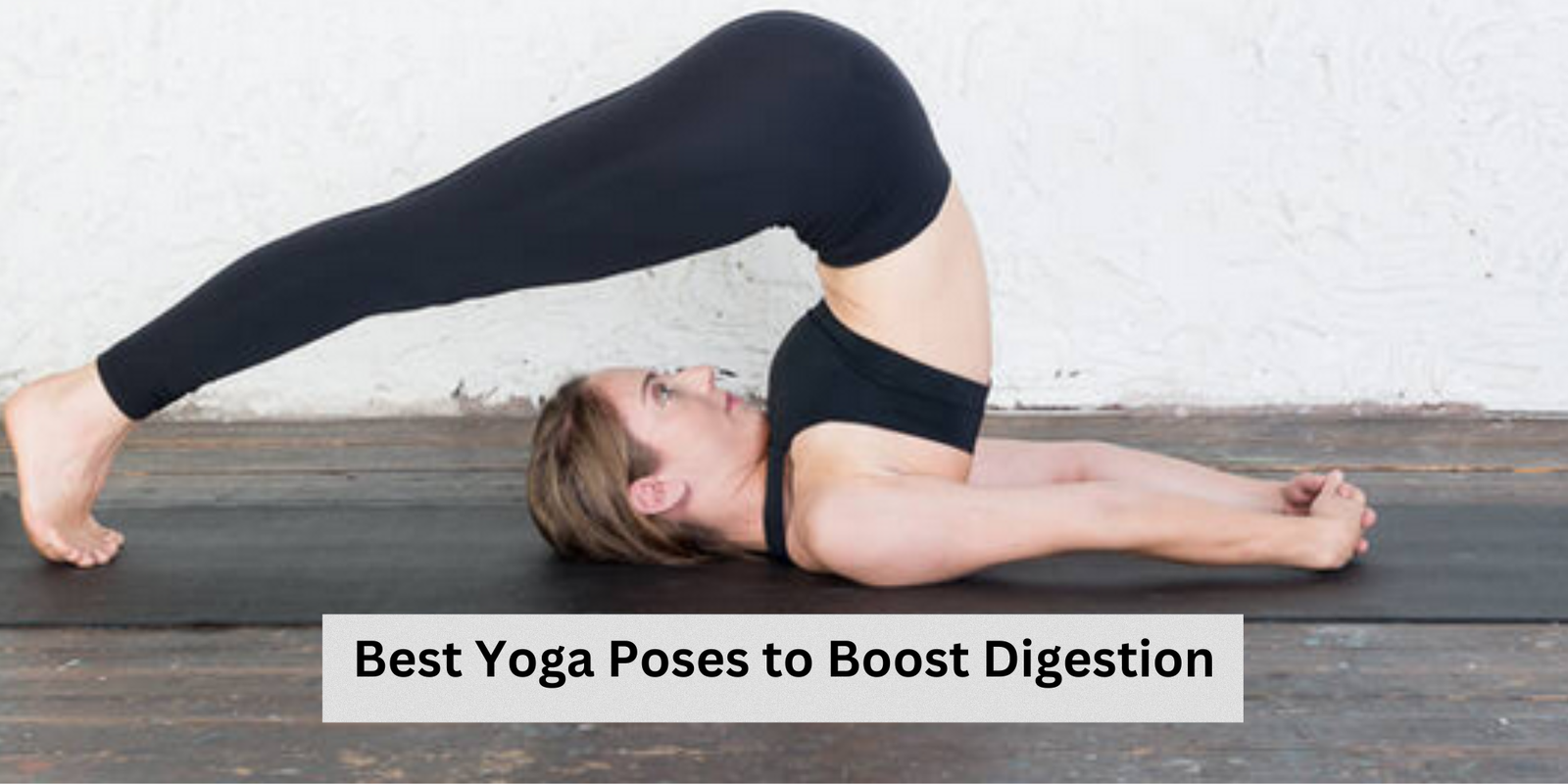 120 Views
September 6, 2023
Yoga is not only a practice for physical flexibility and strength but also a powerful tool to promote overall well-being, including digestive health. A healthy gut is essential for proper digestion, nutrient absorption, and overall vitality. In this blog, we'll explore eight yoga poses that can help boost digestion and promote gut health.
1. **Headstand (Shirshasana)**
Headstand is an inversion that activates the parasympathetic "rest and digest" mode. This pose promotes digestion, hormonal balance, and relieves gravitational compression on the colon.
2. **Plough Pose (Halasana)**
Plough Pose is another inversion that activates the "rest and digest" mode and relieves pressure on the colon. It also massages the visceral organs, promoting healthy blood flow.
Having a tricky time with Bow Pose? Take what you know from Bridge and Camel and change your relationship to gravity. Here's how. https://t.co/PcuWgnYeM9

— Yoga Journal (@Yoga_Journal) September 2, 2023
3. **Frog Pose (Mandukasana)**
Frog Pose uses compression to stimulate the digestive system. It involves kneeling, sitting on the heels, and placing clenched fists near the abdomen. This pose improves digestion and flexibility.

4. **Seated Forward Bend (Paschimotthasana)**
Seated Forward Bend stimulates the digestive tract through a gentle squeeze-and-release effect. This motion aids digestion, detoxification, and relieves constipation.
5. **Classical Cobra Pose (Bhujangasana)**
Cobra Pose stimulates the digestive system by applying pressure to the abdominal organs and balancing the Manipura Chakra. It may also help relieve constipation.
6. **Bow Pose (Dhanurasana)**
Bow Pose tones and strengthens the digestive organs through abdominal pressure. It also activates the Solar Plexus Chakra, promoting better digestive function.
7. **Half Spinal Twist (Ardha Matsyendrasana)**
Half Spinal Twist combines stimulation of the Manipura Chakra with massage and compression of the digestive tract and organs. It's effective for beginners and those with mobility issues.
8. **Corpse Pose (Shavasana)**
Corpse Pose is a relaxation pose that soothes the nervous system into parasympathetic activation, aiding the digestive process and promoting a happier gut.
A holistic approach to health recognizes the interconnectedness of physical, mental, and emotional well-being. Digestive health is a vital component of this holistic perspective, influenced by diet, stress management, and daily habits. By incorporating these yoga poses into your routine, you can support your digestive system and contribute to your overall health and vitality. Remember that yoga is a practice, so be patient with yourself and consult a yoga instructor if you're new to these poses.

**FAQs (Frequently Asked Questions) – Yoga Poses for Digestion & Gut Health**
1. **Why is yoga beneficial for digestion and gut health?**
Yoga promotes digestion and gut health by stimulating the parasympathetic nervous system ("rest and digest" mode), massaging visceral organs, and improving blood flow to the digestive tract.
2. **Are these yoga poses suitable for beginners?**
While some poses may be challenging for beginners, modifications can make them accessible. Consult with a qualified yoga instructor to ensure proper guidance and alignment.
3. **How long should I hold each pose for maximum benefit?**
The duration of each pose can vary. Holding a pose for several breaths or a couple of minutes is typically effective. It's essential to listen to your body and avoid overexertion.
4. **Can these poses help with specific digestive issues like constipation or indigestion?**
Yes, these poses can help alleviate digestive issues like constipation and indigestion by promoting peristalsis (intestinal contractions) and massaging the digestive organs.
5. **When is the best time to practice these poses for digestion?**
Practicing these poses in the morning or evening can be beneficial. It's essential to avoid practicing on a full stomach, so wait at least 2-3 hours after eating.

6. **Is yoga alone enough to maintain good digestive health?**
While yoga is beneficial, a holistic approach to digestive health includes a balanced diet, stress management, hydration, and other healthy lifestyle choices.
7. **What are the signs of improved gut health through yoga practice?**
Signs of improved gut health may include regular bowel movements, reduced bloating, improved digestion, and an overall sense of well-being.
8. **Can pregnant individuals practice these poses for gut health?**
Pregnant individuals should exercise caution and consult with a healthcare professional or a qualified prenatal yoga instructor before attempting these poses.
9. **Are there any contraindications or health conditions that should avoid these poses?**
Individuals with specific health conditions like high blood pressure, glaucoma, or neck injuries should avoid or modify certain poses. Consult with a healthcare provider before attempting these poses.
10. **How often should I practice these poses to see noticeable improvements in digestion?**
The frequency of practice can vary from person to person. Consistent practice, even a few times a week, can lead to noticeable improvements in digestion and overall gut health over time.